54. On online communities, conferences, connections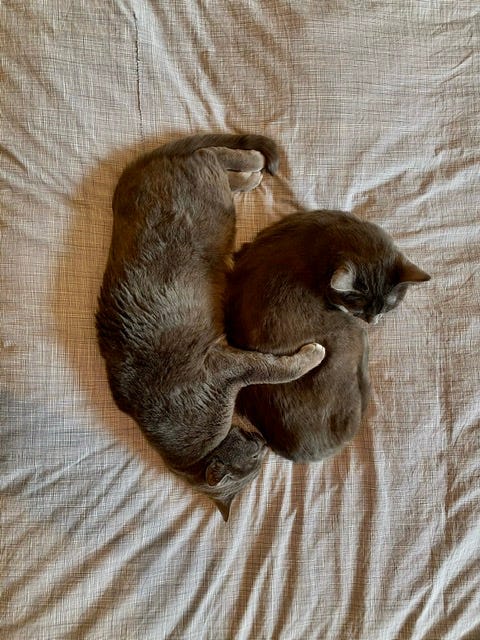 Our cats pretending to imitate Annie Leibovitz's John & Yoko. Photo by G.
I'm procrastinating another task by completing this one. Yes, it's gotten to that today. There's a hot wind blowing through Melbourne and for the past two nights the tall eucalyptus tree outside the bedroom window has been rattling the seedpods incessantly on the balcony railing.
Ov…
This post is for paid subscribers